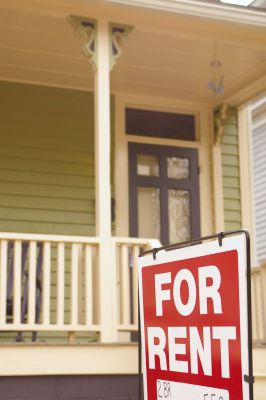 Owning rental property is a great way to make extra income if you're looking for an investment.
However, there's a lot more to it than just buying a property and collecting rent from tenants. Renting
property involves leases and a few liabilities you should be aware of in order to be a good landlord; and
being a good landlord is important. You want your tenants to know you're reliable so they'll renew their
lease and recommend you to their friends. So here's a few tips to earn you some money while putting
you in the running for landlord of the year.
Deciding how much rent to charge is probably the most important decision you'll make about
your property because it directly determines your income. You'll have to look at rental rates in the area
for properties similar to yours. Once you determine how much you'll be able to charge in rent, you'll be
able to determine how much money you'll be making. Keep in mind, however, that you'll have to deduct
annual property taxes, insurance, and maintenance from your annual income for that property. The
great thing about owning rental property is that your tenants are essentially paying your mortgage for
you until your property is fully paid for. Additionally, properties in the city tend to increase in value
either due to growing construction in your area or just general inflation.
Set aside some cash for unexpected expenses. It's a good idea to set aside money for routine
maintenance of your property, but also for things that will undoubtedly go wrong. For example, water
heaters, blown fuses and electrical work, issues with the roof, and plumbing issues just to name a few.
Tenants can also cause damage to your property like punching holes in the walls or damaging tile in the
bathroom. These are things you'll most likely have to address when the tenant moves out.
Know what you're liable for. You have to provide your tenant with habitable living conditions,
that's a given, but entering into a landlord/tenant relationship appoints you as the individual responsible
for maintaining the property. This means you need to make sure that your rental property meets all the
city and government codes. This will take a little research on your part but it's better to hit the books
than to get stuck with a lawsuit because your tenant fell down a flight of stairs you forgot to install a
handrail for.
Lastly, don't assume your property will always be occupied. You have to be prepared for the
fact that you may lack a tenant for a few months between leases. One way to keep your tenants longer
is to make yourself readily available to them. If you tenants know that they can reach you when
something goes wrong, and you respond to them quickly, they'll be more likely to continue renting from
you because they know you're reliable. They'll also be more likely to recommend you to their friends if
they end up moving out for more personal reasons like being relocated for work or needing an
apartment with more space to accommodate a growing family. Regardless, it's always a good idea to set
aside some money to pull from when your property is vacant.